Trigger Point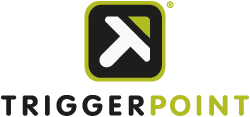 Move better.
Trigger Point - Panoramica di tutte le categorie (1)
I Trigger Points contrassegnano i punti muscolari bloccati che possono essere trattati attraverso un massaggio mirato. I prodotti di Trigger Point sono composti da una miscela di schiuma brevettata, che cambia la sua forma dopo pochi secondi e che ritorna allo stato originale dopo l'utilizzo. Attraverso le numerose forme diverse trovi il prodotto giusto per ogni settore d'uso.

mostra tutto l'assortimento di Training Miofasciale & Rulli Massaggiatori Trigger Point
Trigger Point The Grid massage rollers – the revolution from the US
In addition to the environmentally friendly design and their robustness, it is above all the special surface structure that makes Trigger Point massage products so unique: the indentations mimic the physical condition of the human hand almost perfectly and allow for a realistic massage sensation during self-massage – for optimal treatment success with Trigger Point.

Trigger Point fascia rollers consist of a composite construction, a hard inner core, and a softer outer roller made of foam. This means The Grid gets by with a lot less foam than conventional fascia rollers, is sturdier, and does not deform – for maximum training comfort with Trigger Point.
The whole variety of Trigger Point
Trigger Point massage rollers are versatile training devices that are ideal for relaxation, prevention, regeneration, or performance increase. Trigger Point fascia rollers can be used to treat every single part of the body. While The Grid X offers a significantly higher workout effect thanks to its surface being twice as hard as the normal roller, the extra-long fascia roller The Grid 2.0 allows for fluid movements from the back to the lateral position for large and heavy athletes. The Grid Mini and STK versions are ideal for small muscle groups on the arms, legs, neck, and chest that cannot be reached with a classic foam roller. The particularly handy rollers are also optimal travel companions and ideal for mobile use. Find the Trigger Point foam roller that suits you at Sport-Tiedje's online shop.
Trigger point therapy with Trigger Point The Grid
Trigger points are calluses and adhesions of the connective tissue from which unpleasant pain can originate. Trigger point therapy has as its goal the release of those muscle calluses. With the massage rollers by Trigger Point, pain points can be treated in a targeted way and avoided permanently. The affected muscles are gently returned to their intended initial state through the circulation-enhancing massage.